Our pets need your help
Food is the most important fuel for our pets.
To feed them twice a day requires a couple of hundred kilograms of meat sub products and a bag of grains, which is used to cook a porridge in 10 liter pots with the addition of vegetables.
Dry food is also useful. A volunteer role in the shelter is crucial, for example to clean the shelter and play with the animals.
We also need blankets, medicine, building materials, and transport opportunities in order to transport the food and deliver the animals to the vet clinics, which is crucial when a sterilization is performed.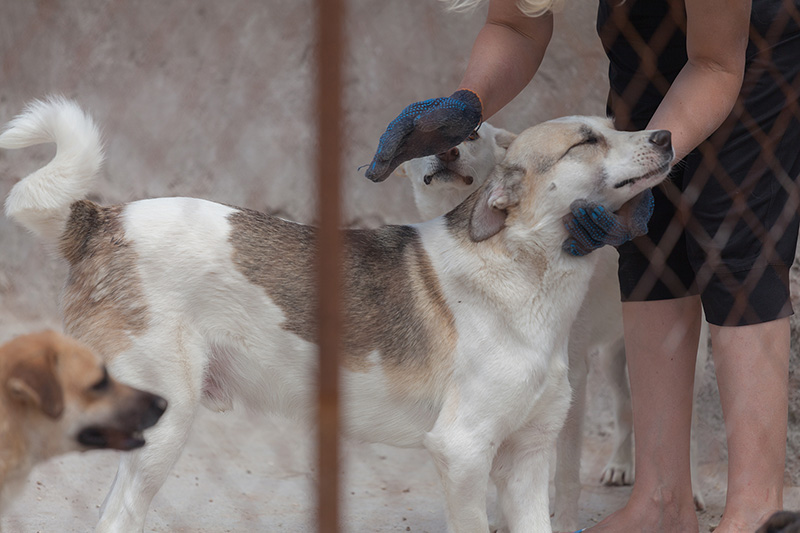 But most importantly, every animal dreams about HOME.
With the help of social media and word-of-mouth, it is possible to find new loving and caring owners who will never betray them again and give them love they deserve.
You can join our Facebook group where we publish updates frequently, for example every Saturday we organize a free transport to the shelter.
"We are building a home"
The land for the shelter construction was allotted back in 2013, but only in the summer of 2018 the shelter got a full legal address.
Private entrepreneurs and companies donated tens of tons of cement, decking and timber for aviaries.
Now we are building a kitchen. The shelter is located in the mountains, where it is very windy, which makes it quite difficult to cook.
Therefore, it is necessary to build a covered room where it will be possible to prepare food for our pets.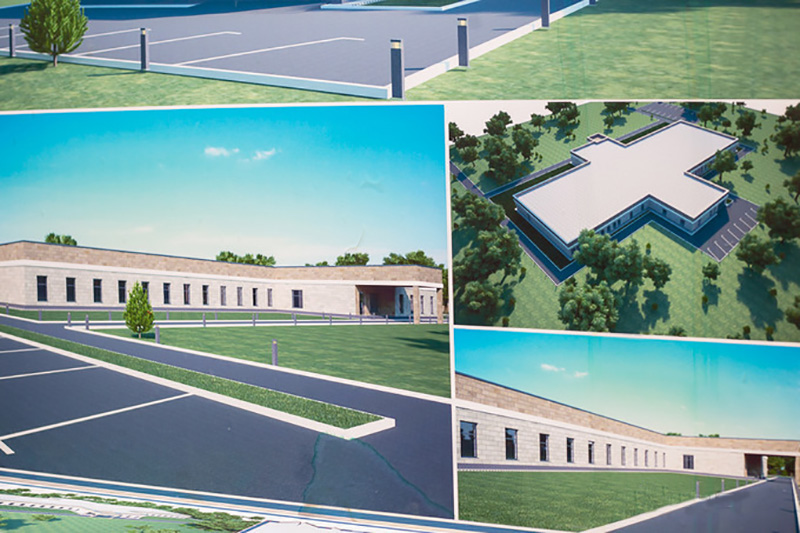 Further plans are to expand the development area.
We have been allocated 3 hectares of land where it is possible to place both the shelter, a quarantine zone and even open our own clinic.
At the moment, there is a problem with the sterilization of pets, because we do not have a place where animals can live in the postoperative period.
Transportation of animals from our village to the city is also a very challenging task.
Therefore, our goal is to obtain a license for castration and sterilization so that operations can be performed right here.
We are currently negotiating with foreign organizations that are ready to provide us with all the necessary equipment for operations and instruments for analysis.
We have now built temporary aviaries, and we plan a full-fledged project of the future shelter.
We are hoping that one of the local big companies will make the construction of the shelter possible as it is almost unreal to do this on our own.
But we are hopeful that soon we will build a good warm shelter. This is a huge and significant project for our country.

In the nearest future, we will set up a crowdfunding campaign.

YOU CAN HELP!!!
To transfer euro
Beneficiary: HHT 'QAROVSIZ QOLGAN HAYVONLARNI XIMOYA QILISH JAMIYATI' XAET
Beneficiary's Bank: 'QISHLOQ QURILISH BANK' JOINT-STOCK, Tashkent, Navoi Street, Uzbekistan
Beneficiary's Bank SWIFT: GJSOUZ22
Beneficiary's Account: 2021 2978 7004 0457 1001
Correspondent Bank: COMMERZBANK AG, Kaiserstrasse 16, Frankfurt am Main, SWIFT: COBADEFF
Beneficiary account in the correspondent bank: 400 8866 22000

To transfer US dollars
Beneficiary: HHT 'QAROVSIZ QOLGAN HAYVONLARNI XIMOYA QILISH JAMIYATI' XAET
Beneficiary's Bank: 'QISHLOQ QURILISH BANK' JOINT-STOCK, Tashkent, Navoi Street, Uzbekistan
Beneficiary's Bank SWIFT: GJSOUZ22
Beneficiary's Account: 2021 2840 8004 0457 1001
Correspondent Bank: National Bank of Foreign Economic Activity of Uzbekistan, SWIFT: NBFAUZ2X
Beneficiary account in the correspondent bank: 2100 2840 2000 0045 0078

To transfer Russian rubles
Beneficiary: HHT 'QAROVSIZ QOLGAN HAYVONLARNI XIMOYA QILISH JAMIYATI' XAET
Beneficiary's Bank: 'QISHLOQ QURILISH BANK' JOINT-STOCK, Tashkent, Navoi Street, Uzbekistan
Beneficiary's Bank SWIFT: GJSOUZ22
Beneficiary's Account: 2021 2643 8004 0457 1001
Correspondent Bank: National Bank of Foreign Economic Activity of Uzbekistan, SWIFT: NBFAUZ2X
Beneficiary account in the correspondent bank: 2100 2643 3000 0045 0008